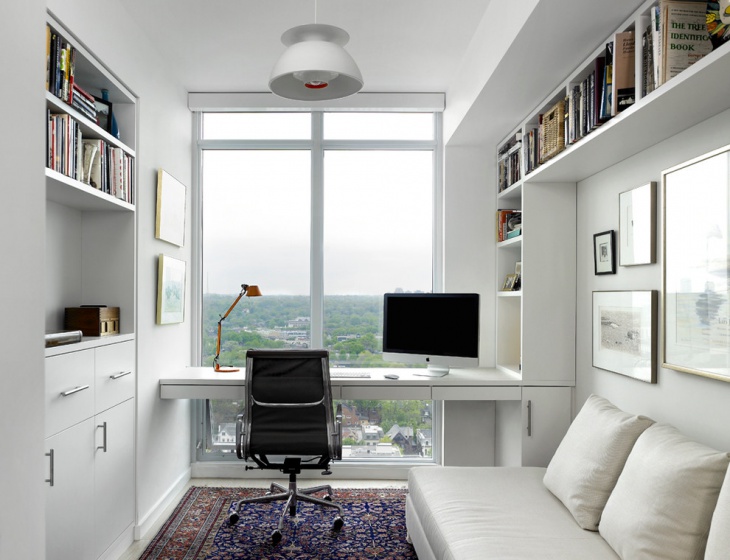 Commercial
Tips to Set Up Your Home Office Interior Design
It's quite common these days to have an office at your home, especially when you have a good number of prospects and clients near your home area.  A well-decorated office interior plays a crucial role in impressing your clientele.
You can also hire the services of a renowned interior decorator in case you have a good budget in hand. However, with a restricted budget, you can also remodel your home office to make it look smarter and trendier. 
Here are a few tips that can help you on making your home office inspirational and comfortable at the same time.
Space: It's obvious that at the home office you will end up spending nearly 7-8 hours or more daily. In such cases, it is relatively important that the home office space should be quite spacious and comfortable. Also, according to Vastu, it is important for your office to be airy with windows facing towards the sun. It helps in creating positivity in the environment.
Business like furniture: Furniture plays an important role in creating a business-like ambience in your office. Since this office is going to be in your home, try to choose furniture that matches well with the existing home furniture. The furniture should also be very compact and ergonomically designed for comfortable seating. The desk should have multiple drawers for organising your files and other stationery items.
Inspiring workspace: Your office space should be inspiring. To do that you can put a beautiful wall painting to elevate the mood and vibes of the room. However, make sure that you do not go overboard while decorating, but keep it simple.
Better optimisation of space: If your daily work requires an extra room, then you can always create an extra space by dividing your larger room using a set of curtains, a screen or even a room divider.
Colours: Colours play a very important role in improving the mood of the room. Therefore, instead of using the boring beige or white colours, you can experiment with other bright colours that will help lift your mood. Colours can also be strategically applied to create a perception of space.
Accessories: Accessories help in enhancing the look as well as the comfort level of your office space. A beautiful mug, smart flower vase, latest notepads, and sticky notes, a trendy wastepaper basket et al are some of the accessories which you can use in your office. You can also have some bookshelves, cool curtains to make your office space look dignified and give it a more business-like look.
Gadgets: Modern office is incomplete without its gadgets that include a computer, printer, phone etc. Place these gadgets in such a way that no chords are visible and the office space looks clean and uncluttered.
Light: Your office space should be properly lighted otherwise you have to strain your eyes which can create a headache.
These are just some of the points which you can keep in mind while decorating your home office to make it more inspiring and comfortable.
If you are looking for a office  space, we will provide you the best location at Unity Group