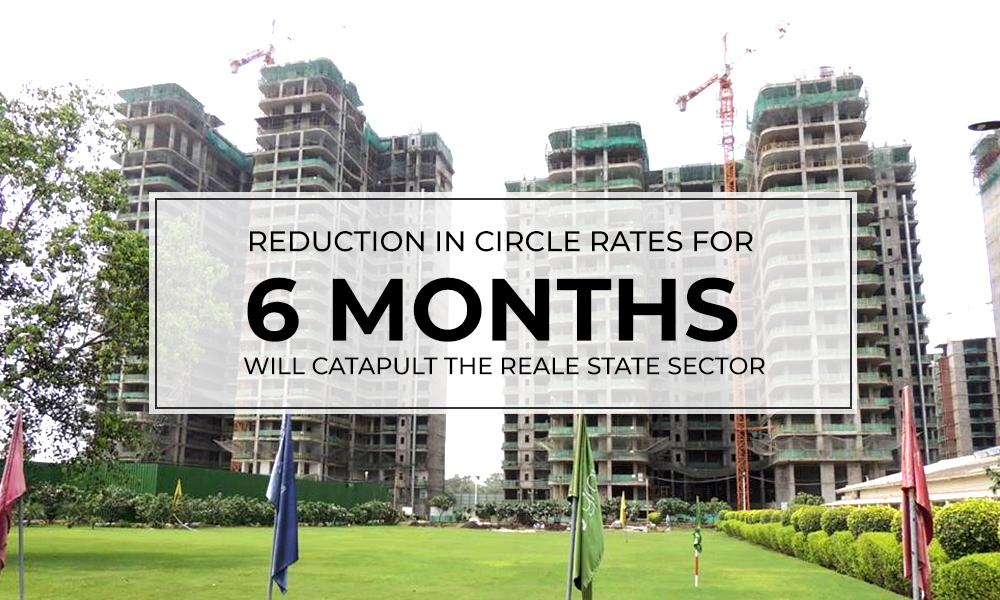 Real Estate
Reduction in Circle Rates for 6 months will catapult the Real Estate Sector
Reduction in Circle Rates for 6 months will catapult the Real Estate Sector. The Delhi Government's decision to slash circle rates for residential, commercial and industrial properties in Delhi has come as a huge bane for the real estate sector after the pandemic.
The circle rates have been slashed by 20 percent flat until September 30, 2021. The next six months will catapult the real estate sector and it will help the "fence-sitter buyers" to make quick decisions.
"The reduction in circle rates has been a long-awaited and highly controversial topic, especially for properties falling in "A" category, where the circle rate value of properties was much higher than the actual market value. The reduction in circle rates will incentivize property deals in Delhi. However, this reduction has been announced for a limited period of time and the government needs to address this with a long-term perspective."
The pandemic has taken a toll on the real estate sector where the vacancy rate increased and there was a decrease in the occupancy rate. The decision to slash circle rates by the Delhi Government is beneficial for everyone and will attract new buyers to the market. "Market rates, which are invariably higher than circle rates, are nevertheless influenced by them as they act as a floor price for any property transaction. By bringing down the circle rate, the Delhi government seeks to create a conducive environment for accelerated housing absorption in the market."
Although the reduction of circle rates is only for a period of six months at present, it is expected that the Government will keep in mind the interest of buyers and sellers of properties and address this decision from a long term perspective after looking at the benefits it provides to the nation's economy.