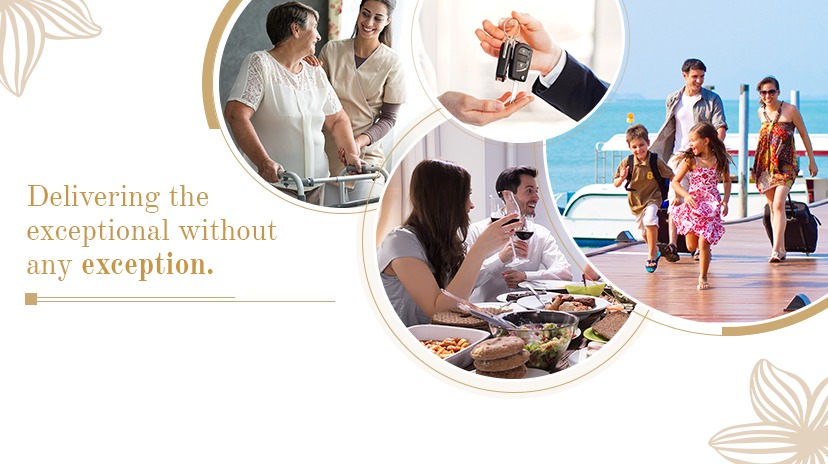 Residential
Luxury Concierge Services on Boom in India
Luxury Concierge Services on Boom in India
Who doesn't want his commands to be followed promptly? But, does every wildest desire in your heart get fructified (in terms of luxury)? If the answer to these questions is in the affirmative, then smile for this is well within the realm of possibilities.
There are several highly rated multinational companies whose main focus is to help you realize your most extravagant dream in lieu of money! They provide luxury concierge services to the elite class with sophisticated tastes and needs.
These companies have transformed the concierge services to a completely new level that earlier were limited to the pick and drop of your luggage to the hotel room/lobby or reserving a seat for you in the restaurants.
You can compare the luxury concierge service to having your personal Djinn who is at your beck and call 24X7, 365 days a year.
Therefore, if you want to buy a ticket to an exclusive event, or have a cozy lunch with the film star of your dreams or want to buy an exotic fruit/flower or satisfy any other extravagant whim, and pronto! It will be done. This kind of highly personalized service requires a highly professional team with a mind-boggling network to make impossible rhyme – I AM POSSIBLE.
Earlier these kinds of services were limited to first world countries and the Arab states where for the select few, money was not a concern. However, now these companies have pitched their tents in India as well.
The reason for this is not very far to see. India is currently the sixth-largest economy and is trying to get to the fifth position very soon. Not surprisingly, India is also one of the few countries with the fastest growth in the number of billionaires(here, you can put the link of the article "Defining Luxury Living") in the world. These charmed group of people do not have the time or inclination to do things on their own. They want the same to be done for them (for a price of course!).
The lure of the big fat Indian market and its massive potential is attracting a host of international players to offer luxury management services for their discerning clients. These companies offer services for both persons of the high-income group or even the high-flying corporate honchos. The motto that drives these companies engaged in providing luxury concierge services is that any demand which is legal and morally right must be met.
The clients' portfolios of such companies generally belong to big business families where the age ranges from 32 years to 50 years. The biggest clients of such highly personalized concierge services are from Delhi, closely followed by Mumbai. Slowly but surely, this niche market for the elite group of well-heeled people is expanding to other metros and even in the tier 2 cities.
The business model of these highly reputed international companies providing luxury concierge services is either commission-based or based on exclusive membership.
There are different slabs of such dedicated concierge services:
Clients who have taken membership in lower price band programs have to call a dedicated call centre or use a specialized app to put in their demands.
On the other hand, clients who have subscribed to the high-end membership price band are provided with a dedicated concierge to assist them 365 days a year.
Most of the clients who subscribe to these luxury personalized services are looking for getting their seats booked in an exclusive restaurant or a night club, travel to an exotic location, accessing any exclusive event or acquiring something rare.
Subscription to such elite luxury concierge services will cost you heaven! On average, the membership fees range from Rs. 3,00,000 to Rs. 10,00,000 per annum. The catch here is that the aforementioned prices are just for the membership! You have to pay for the actual cost incurred in fulfilling the requests you have placed!
Even in this select group, some of the specialized service membership is open only by invitation from the existing members solely. Customers who are willing to pay such a huge amount of money to take the exclusive services, want to experience things that are otherwise inaccessible or complex.