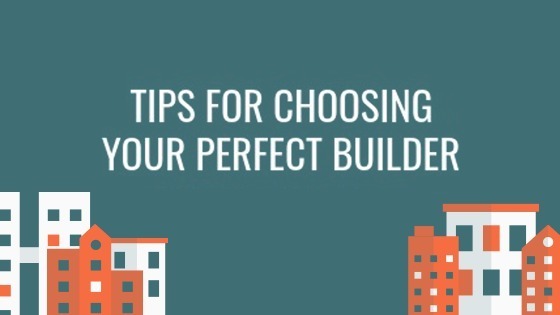 Residential
How to Find Your Perfect Home Builder?
It is a dream of every individual to have a home that will look amazing and provide comfort to all the inhabitants. If you are also planning to build your own house or buy a flat in an apartment complex, then finding the right builder is the very crucial task.
Experience, honesty and on-time projects deliverability are the core areas where a builder must score full marks in your score card to save you time and money. To help you in finding the right builder who will build your dream home, we have put together a few points which you must go through when looking for a builder.
1). Fix your budget: The very first thing before looking for a builder is to know your budget. Many reputable builders in the market such as Unity One in Delhi offer Luxurious Apartments falling in various price brackets.
2). Past Records: It is important that when you are looking for a builder, you should research their past projects to find out the quality of their work. You do not want to be stuck with the house built with poor quality materials for which you have to spend a huge amount of money every year on repair work. When we talk about a good quality house, it includes a good foundation, the structure, the frames et cetera.
4). RERA Compliance: With the recent introduction of real estate specific law called as RERA (Real Estate Regulation and Development Authority) Act, it's mandatory for every real estate developer to register all their ongoing projects with the state's RERA authority where the project is located.
5). Look for transparency in dealing: Reputable dealers in the market like the Unity One of Delhi are completely transparent regarding the cost and the materials they use in building an apartment. Such builders will discuss with you about their subcontractors as well as their own design philosophy and how they will implement it as per your requirements.
6). Don't hesitate in asking: You must remember that you are investing a huge amount of money for your home, therefore do not hesitate in asking any questions which you think are important. Any good dealer will not only answer each of these questions patiently but will encourage you to ask more.
4). What kind of house do you want: When you are planning to build a home, what kind of house do you visualize? Many builders in the market have experience in building traditional houses while many of them are experts in designing and building contemporary ones. Therefore, first, find out what kind of house you really want and then look for a builder who has expertise in building that kind of house/apartment.
5). Ask for quotes: Make a list of all the builders in your area who you find suitable and then ask them to quote their price. While it will not be a wise decision to completely depend upon price as the only factor in choosing a builder, it can be a good starting point to figure out those builders who are charging exorbitant amounts and weed them out from your list of builders who you find are right for the job. After that, you must choose one from the list of remaining builders who have the best reputation in the market for building apartments within the quoted time and price.