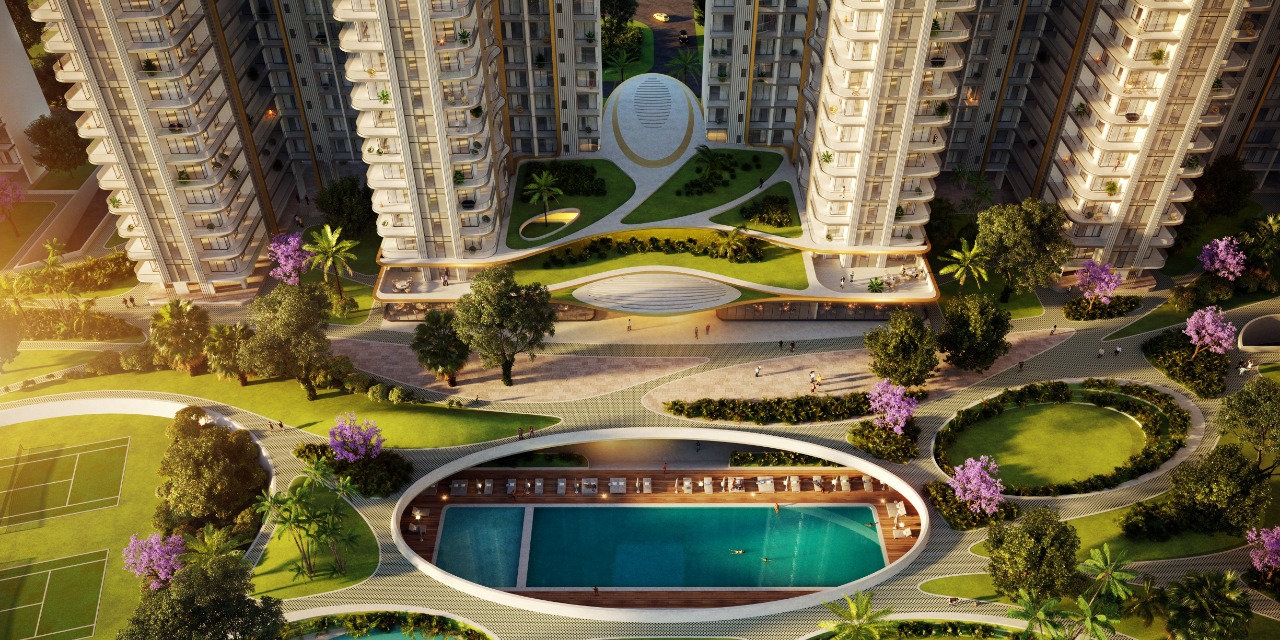 Residential
How to Choose an Luxurious Apartment to Buy in 2020?
Buying a house for either investment purposes or to live can be a daunting task as you have to look at multiple things to ensure that you get the right property at the right price and in the right place.
With time limitations and keeping the safety and security in mind, most of us think that buying a flat/apartment from a reputable builder will be a sane decision. To an extent which is right, as the renowned builders not only provide basic and top-of-the-line amenities to its residents but they also don't leave any stone unturned to deliver top-notch security and safety.
Unity Group has  several properties in its portfolio from which you can select one that fits your budget as well as your requirement. However, to play safe, it is important to keep the following points in mind before settling for a property of your choice:
1). Right time: If you want to buy a house, then the first question you must ask is it the right time? If you want to buy a house for investment purposes, then you must look at the price of the real estate and figure out whether it will rise in the future or it is already at its peak. Buying the house at the right time will help you get a higher return on investment (if you intend to sell it in the future).
2). Your budget: Your budget plays an important role in what kind of property you can buy. When you are trying to fix the budget for your house, you must also figure out how much money you need for household and other important chores of life and how much you can afford to pay as a loan amount monthly/quarterly/yearly. You must try to balance your requirements and budget to ensure that you get a property that will fulfill not only the present needs of your family but for their future too.
3). The location of the property: While selecting the house of your dreams, you must pay a great deal of attention towards the locality where it is situated. Location plays an important role in inflating the price of a property (if it is situated in a prime location) as well as the increase in the price of the same property in the future also (a good investment decision).
4). Rental rates: If you are buying a property for renting purpose, then it is important that you should make a thorough research about the rental rates of the area where the property is. If the rates are too low, then it is going to be a bad investment decision.
5). Resale value: When you are buying a house, you must always think about its resale value. Good resale value will give you an option to move to better accommodation after selling this apartment for a tidy profit.
6). Loan payment capacity: When you are trying to buy a property by taking a loan from a bank or any other financial institution, you must look at your loan repayment capability. Therefore, splurging a huge amount of loan money on a luxurious apartment which you cannot afford would set you back financially and can also impact your personal life.
7). Stamp duty and registration fees: When you are trying to fix your budget for buying an apartment, you must consider the stamp duty and registration fees you have to pay to gain ownership. Depending upon the city or the zone where your property is, the stamp duty can run into lakhs of rupees (for luxury apartments at a premium location).
8). Other expenses: In addition to the cost of the property, there are several other expenses for which you have to account for in your budget. These include fees charged by the real estate agents, land surveyor, lawyer, notary et cetera. Additionally, if your apartment is in a housing complex then you must ask whether there are any maintenance charges that you have to pay to the housing committee.
These are some of the important points that you must consider when you are buying a property in the year 2020.