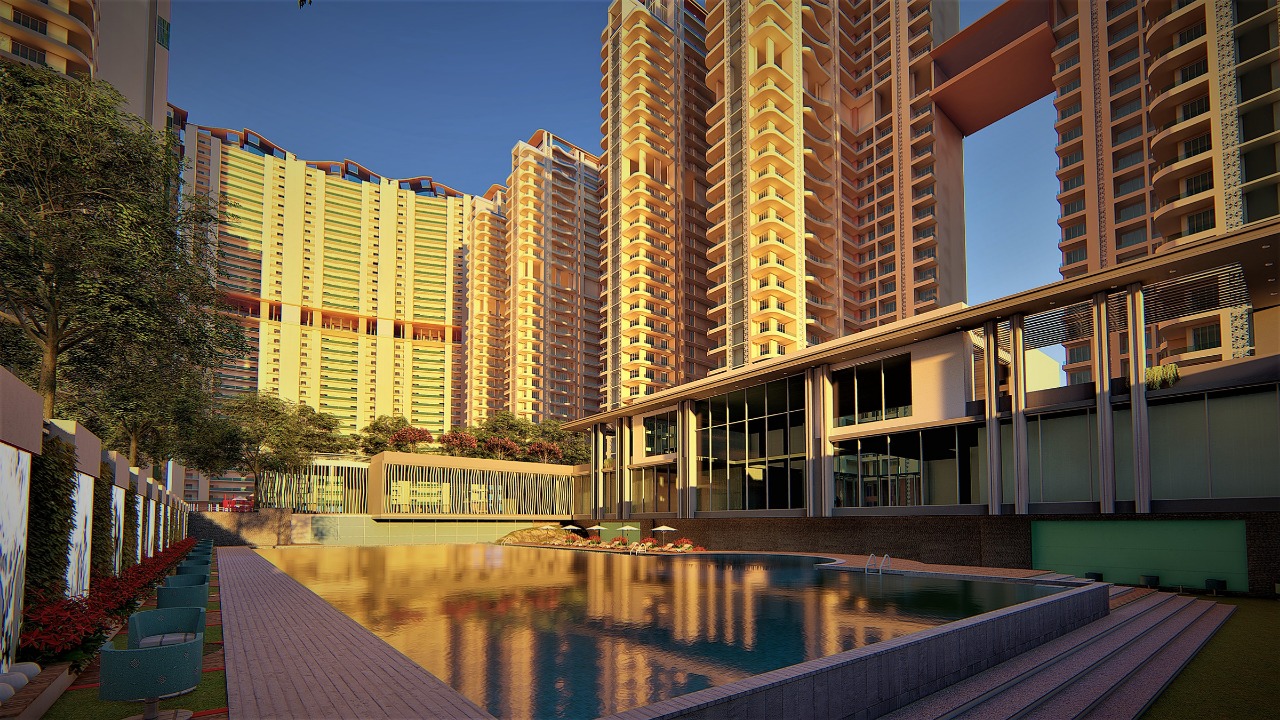 Residential
Defining luxury living
Living Luxury Life with the Art of Fine Living
"Luxury is not about buying expensive things;
it's about living in the way where you appreciate things." – Oscar de la Renta
What is Luxury?
The meaning of Luxury changes from person to person as per their growing tastes and perceptions about life.In simple words,luxury can be defined as living an extravagant lifestyle in the state of extreme comfort. Any non-essential, desirable, expensive yet comfortable and elegant things fall under the category of luxury living.
When the internet was not universal, email was considered as one of the luxurious services that could be availed by churning out a good amount of money. And yes, it was the thing for the elite in that era.
Luxury has evolved over time and so does its requirement and demand in the market. With 106 billionaires and nearly 3.43 lakh millionaires (according to Forbes), India is one of the top 5 countries to have such impressive figures.
Such figures leave no doubt for the consistent demand for luxurious residential units. But what falls under the checklist for a luxury home? Let's check out some non-essential yet prominent features that play a vital role in making the difference.
Technology Laden
When it comes to building luxury homes, technology has no bounds. You name it and you have it in the market. Right from switching on a fan with a remote to an electric gas stove, everything is automated now. Smart toilets, smart and energy-efficient lighting, soundproof and climate control rooms are some other bonus features.
Every real estate developer keeps such minute details in mind while constructing a luxury home for its elite customers. The more advanced technology to make your living luxurious and comfortable, the more will be the price of the property.
Construction Material
While building a luxury apartment, building, mansion, penthouse, etc., quality raw materials such as hardwood or crystal ceiling, Italian marble, luxe appliances et al are all de rigueur in modern homes.
Privacy
The most important aspect of building a luxury property is privacy. For such elite class privacy in the most personal privilege and can be maintained by building personal gardens with plentiful greenery, well-guarded entrance and many more such goodies.
Prime Location
Some wise men said that while choosing any property, location is the first element you must consider. The luxury of a location can be defined and determined by who is buying the property. For one, luxury for me could be buying a place closer to my work place which might / might not be in the best area of the city. Yet, location is like the cherry on the pie, the more coveted the area, the higher will be the statement of ownership and pride. However, there are two sides of the coin which would define luxury in terms of location.
1) Owning a big traditional house in the countryside is not a luxury.
2) Even though the project is constructed in a prime location, it is not luxury if I do not have access to all the amenities and facilities which are necessary for me to lead a comfortable lifestyle.
Amenities
Facilities such as gym, spa, rooftop pool, party area, business centre etc. add more luxe statement to a property or project. Many real estate developers are offering a personal gym in your apartment itself as well.
It comprises of all the advanced equipment and machines with surround sound arrangement alongside a large screen television set to make your gym a style statement.
Space
The very basic thing in building a luxury apartment, bungalow or project is the space. Spacious properties make room for all the cutting-edge technologies and amenities that add to the luxury statement.
Buying such a property in metropolitan cities with an area of around 3000 sq. ft. might easily cost somewhere in between ₹10 to ₹40 crore or above.
Surrounding
While narrowing down a location for luxury properties, luxury home developers should focus on the neighbourhood as well. People buying luxury homes would like to have an elite and limited neighbourhood to avoid any disturbance.
This is the reason why most of the luxury property developers are constructing a single unit per floor to maintain the privacy quotient.
Trailblazer
Right from decorating the home, loading the kitchen with automated and state-of-the-art machines to fully loaded entertainment zones and top-class amenities, being a trendsetter and a first mover always pays well.
It's not that the regular projects are barred of such amenities the difference lies in the quality and price. A pool in a mid-ranged project and one in a luxury property will never be the same. The charm of a luxury project will never fade out.
Master Bedroom
Another attraction of a luxe unit is its master bedroom that speaks nothing but luxury and comfort. King-size bed, Automated gadgets, expensive and exclusive wardrobes for designer clothes, well-lit closets for accessories and footwear, seating area in abundance, an attached balcony with a picturesque view, king-size bathroom with Italian flooring and jacuzzi bath and ceiling to floor mirrors are some of the attractions of a luxe master bedroom.